How Ty Young Built Her Own Clothing Brand, Ty1 Gear
 This story appears in the second edition of WSLAM 2. Get your copy here.
The owner of two tea shops with plans for expansion. A fan favorite with a clothing line of her own. A cultural icon with an up-and-coming vitamin and supplement company.
Though the businesses that three of the W's biggest names—Tamika Catchings, Tamera "Ty" Young and Liz Cambage—lead have different goals, what binds them all together is the desire to dominate. They are entrepreneurs and visionaries, and they are changing the game. 
"Basketball is not something that's going to be forever," Young says. "To use your likeness and start early with [business] is great."
---
Ty Young was always in admiration of Mary J. Blige and Pharrell's style and sneakers, and she used the money earned from her first job in middle school to buy things so she could dress just like them.
Flash forward to 2016 when Young played for the Chicago Sky and latched onto a sizable groundswell of fan support. The timing was perfect for Young to launch her clothing line: Ty1. Over time, the brand evolved into a full-fledged collection of streetwear from the ambassador of cool. As Young's popularity in fashion spaces grew, high-profile athletes such as Dwyane Wade and Chris Paul were seen sporting her colorful tees with her signature sunglasses-clad emoji. 
Now newly retired, Young's brand Ty1 Gear has an Instagram following 40,000 strong. But calm and collected as ever, Young is also realistic about the challenges of building a brand. 
"People see a brand and they see it growing and blossoming and they don't understand all it takes because there's also a loss you take when you're building and creating before you make a profit," Young says. In order to lift Ty1 Gear off the ground, Young had to find wholesalers, production companies, artists and manage shipping with her family. 
Additionally, Young mulled over how much product to create because another unwritten rule of the fashion industry is to never have leftovers. If you go onto the Ty1 Gear IG account now, the comments are littered with people begging Ty to restock her apparel, but that's because she learned how important understocking is.
"When I first started, I tried to accommodate everybody and would be left with so much product because when you give people more, it makes it harder for them to choose," Young says. 
And time and time again, people aren't just choosing Young's brand, they are choosing her as an ambassador. Young recently partnered with Woollier, a premier upscale sneaker brand in Los Angeles, to create her own capsule of sneakers. It's fitting that the line of kicks Young is collaborating on is called The Dreamer, named accordingly because with hard work, dreams can be hammered into existence. 
---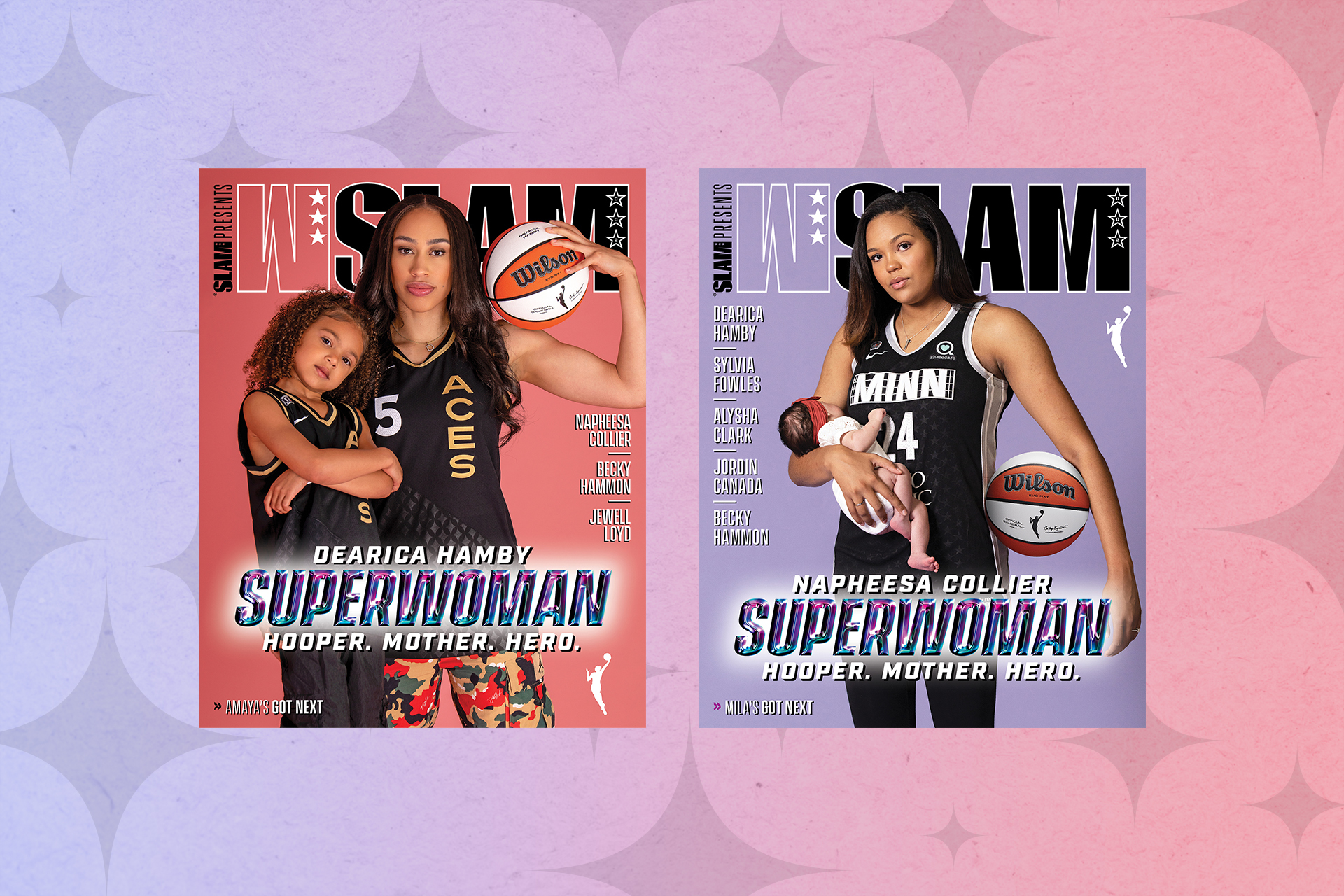 WSLAM 2 is available now. Get your copy here.
Photos via Getty Images